Hotel Caimanera
Hotel Caimanera is located like a castle on the highest hillock, in the fishing village of the same name, which is in the heart of the Bahia de Guantanamo, better known as Guantanamo Bay of Cuba.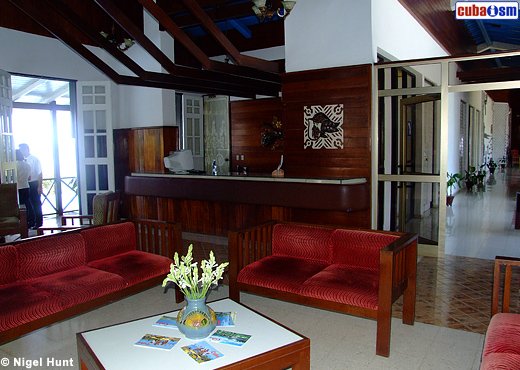 The Hotel Caimanera, 3 stars rating, located to less than a mile of distance of a cactus curtain on an almost barren hilltop, is like a Room with a Priceless War Border Zone View, since from their residence balconies you can observe the Guantanamo Bay US Naval Base very clearly.
Hotel Caimanera with natural decorations and ambience is a model of simplicity and good taste. In this hotel, you will be absent of the city noises, it will be able to breathe sea air and to be in direct contact with a marine nature that will relax you to the maximum.
From the position that the Hotel Caimanera occupies, you can also observe the beautiful and attractive Guantanamo sack bay, one of the few ones of their type in the whole world.
Offering excellent service and a historically unique location, Hotel Caimanera is the prefect setting for a memorable vacation in a truly warm Cuban carefree atmosphere, made all the better by the sheer irony of being so close to a culture so obsurdly opposite.